DC's spring/summer 19 collection has started to hit our shelves - we are so stoked to show off the new clothing & footwear they have to offer. A new shoe model for 2019 is the Barksdale, with a clean suede and leather construction and layers built up throughout the sole and upper for a contemporary look. Available in a rich navy colourway, with highlights of gum brown on the sole.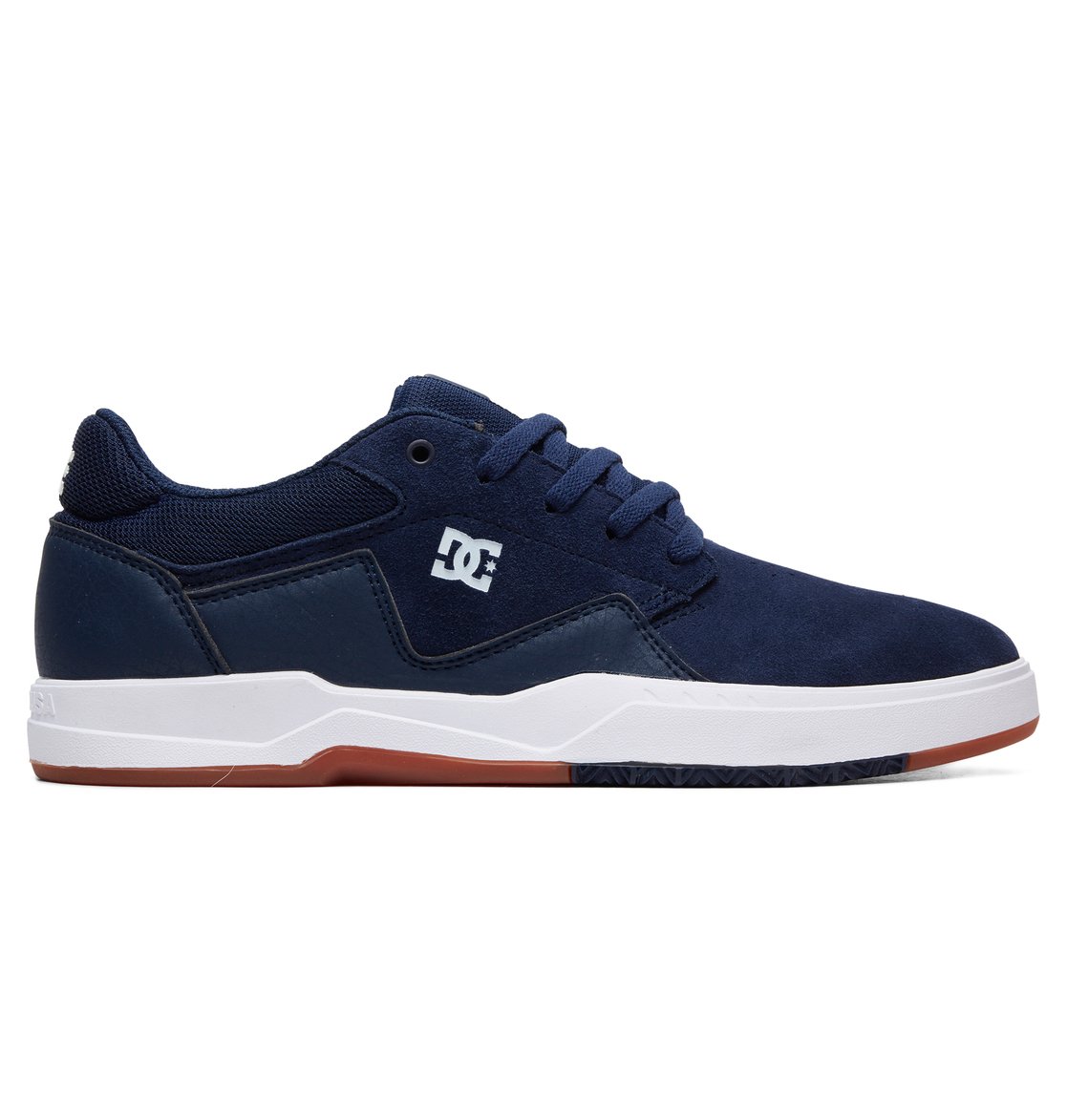 A new addition to their clothing line is the Glenridge 2 Zip up hoodie which has a sleek blue and red colourway with American 90s inspired text on the chest and sport-like stripes on the hem and cuffs for a simple but still fresh feeling hoodie. Of course with DC's signature quality which has proved itself time and time again.
Workshirts have definitely been on trend lately, with most of the big names in skating having some offering, but DC have really knocked it out the park with the Inner Circle shirt. Again keeping with that rich navy colourway, and housing those sport-inspired stripes around the sleeves for a unique look. The real killer is the DC text printed on the back in a big & bold font that is no doubt an instant classic and a must have for any DC fan.